DIZO, aims to be number 1 in the TWS category
Company News
2022-03-11

Views:
(Summary description)
DIZO, aims to be number 1 in the TWS category
(Summary description)
Categories:

Company News

Author:

Origin:

Time of issue:

2022-03-11 15:22

Views:

0
Digit | Published 11 Aug 2022
DIZO is the first brand under the Realme TechLife ecosystem and the brand has already brought out a few affordable, yet compelling products to the Indian market including two TWS earphones, feature phones, and a smartwatch. The brand has announced a partnership with Flipkart to bring its products to the consumers' doorstep. DIZO has mentioned that it will bring out products in categories such as entertainment, smart home, smart care, and accessories. The company has established several service centres in more than 310 cities in India as well. To find out more about the brand, we had an exclusive one-on-one interaction with Mr Abhilash Panda, CEO and official spokesperson, DIZO India. Here's what we found out.

DIZO REVEALS DETAILS ABOUT THE BRAND AND FUTURE PLANS
Digit - How did DIZO come about and how has the experience been being the first brand under the realme TechLife ecosystem?

Dizo - DIZO is a global technology brand, and it was conceptualised and started by like-minded global industry veterans and already present in several countries of Asia, Europe, North America, South America, Africa, etc. realme identified DIZO as an aspiring brand with high potential to become a part of the realme TechLife ecosystem. Further, we fulfilled their principles of selecting partners and today, we are also the first brand under realme TechLife ecosystem.

Launched globally on May 25, we aim to create a variety of AIoT solutions for the young and vibrant generation. Our commitment is to provide a differentiated set of high-quality products that meet the varied consumer needs and the ones that have innovation in their DNA. We urge our consumers to 'Be Different' as they are and promise to bring 'Smart Tech Life for Every Different You'.

Talking about our experience being the first realme TechLife brand, we, at DIZO, are inspired by the success and love that realme has received in India and across the world. We also see the huge market potential among consumers across the world, India being our prime focus, for a great AIoT experience. To make a powerful consumer proposition, DIZO being the first brand in the realme TechLife ecosystem, is being supported by realme in 3 key aspects - Industrial Design, Supply Chain and AIoT Experience that works perfectly with the realme Link App.

DIZO has seamlessly and efficiently integrated the global supply chain with its local operational resources and to provide the highest standard of service, we have already established a presence of over 320 service centers in more than 310 cities across India. Further, Flipkart helps us reach out to pan-India customers and additionally, support in terms of better logistics, faster deliveries, and greater economic opportunities.

DIZO has promised to make four categories of products - Smart Entertainment, Smart Home, Smart Care and Accessories, and has launched first two products - DIZO GoPods D, which is a pair of True Wireless Stereo (TWS) earbuds and the DIZO Wireless, which is a wireless neckband, along with its feature phones - DIZO Star 300 and DIZO Star 500. Needless to say, the response has been tremendous from the consumers as well as folks like you in the media.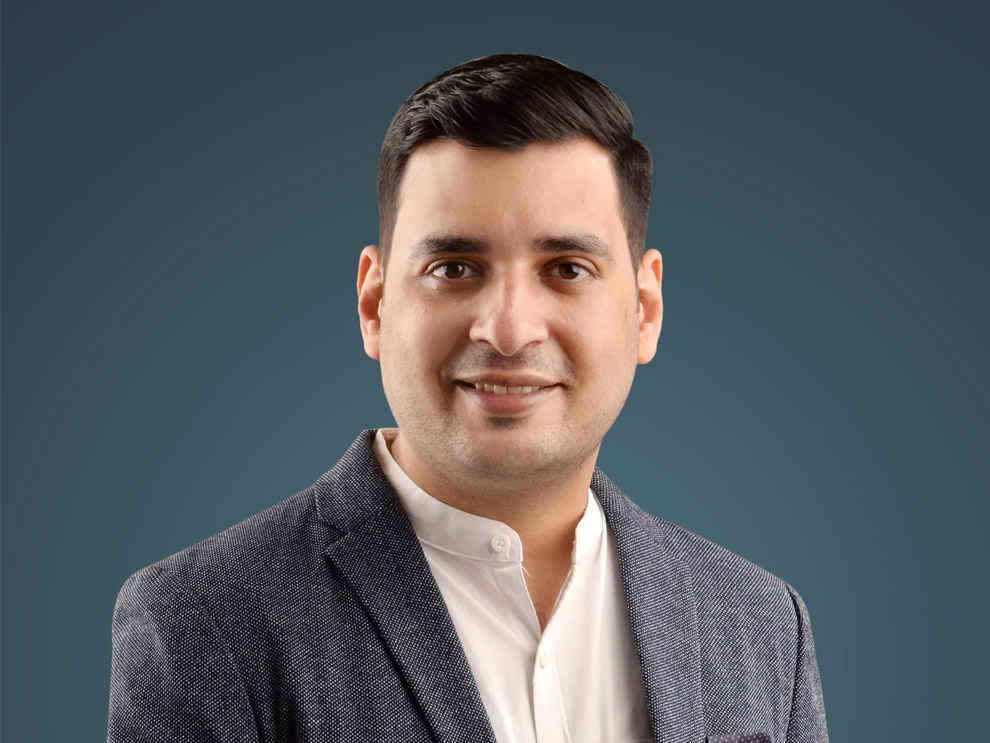 Mr Abhilash Panda, CEO, Dizo India
Digit - How does DIZO distinguish itself from its competitors in the AIoT space? How will it distinguish itself from the realme brand itself seeing that a few products we've reviewed have had some similarities with realme's products? For example, the realme Buds Q2 and the DIZO GoPods D have a very similar design language.

Dizo - DIZO is part of the realme TechLife ecosystem and hence shares the same aspirations in terms of R&D focus and manufacturing standards. Both brands, while interlinked, are also two different individual entities. Both DIZO and realme have their own goals and targets to work towards and achieve.

Consumer needs are complex and varied even in the same category and if there is one thing that stands out when it comes to marketplace dynamics, it is that consumers relish choices. And they will always be seeking multiple solutions across categories and price-points. They want options not just in the same product categories but also within similar price-points.

Both realme and DIZO are committed to meeting these varied needs. realme will stay focussed on expanding its realme TechLife ecosystem by having its own set of realme AIoT products, and possibly, adding more brands like DIZO in the TechLife ecosystem. DIZO, on the other hand, will bring its own product solutions to the table. The whole idea here is to provide more and more qualified and trustworthy options to our consumers and let them choose the best that suits their lifestyle, from among the options.

At DIZO, we want to provide the options and let them choose what they believe is best suited to their personality and compliments their lifestyle. We will focus on bringing the latest, premium technologies and top quality AIoT experience, with aggressively priced products to our consumers.

Currently, you might or might not see similarities or complementarities between the products by both the brands. However, there is a strong line-up of products from DIZO which will have a strongly differentiated value proposition for our consumers.

Digit - Other than audio, what categories will DIZO be manufacturing devices for in the tech ecosystem?

Dizo - With our focus to bring the Smart Tech Life for Every Different You, we will be catering to various needs of our consumers in India and across the globe. In terms of product range, we will be entering into four major product categories, namely Smart Entertainment, Smart Home, Smart Care and Accessories.
Right now, we are focusing on offering premium products in the Smart Entertainment space, especially the audio wearables category, since we see a lot of consumer demand and innovation happening in this category. We want to become the No. 1 in TWS category in the next two years.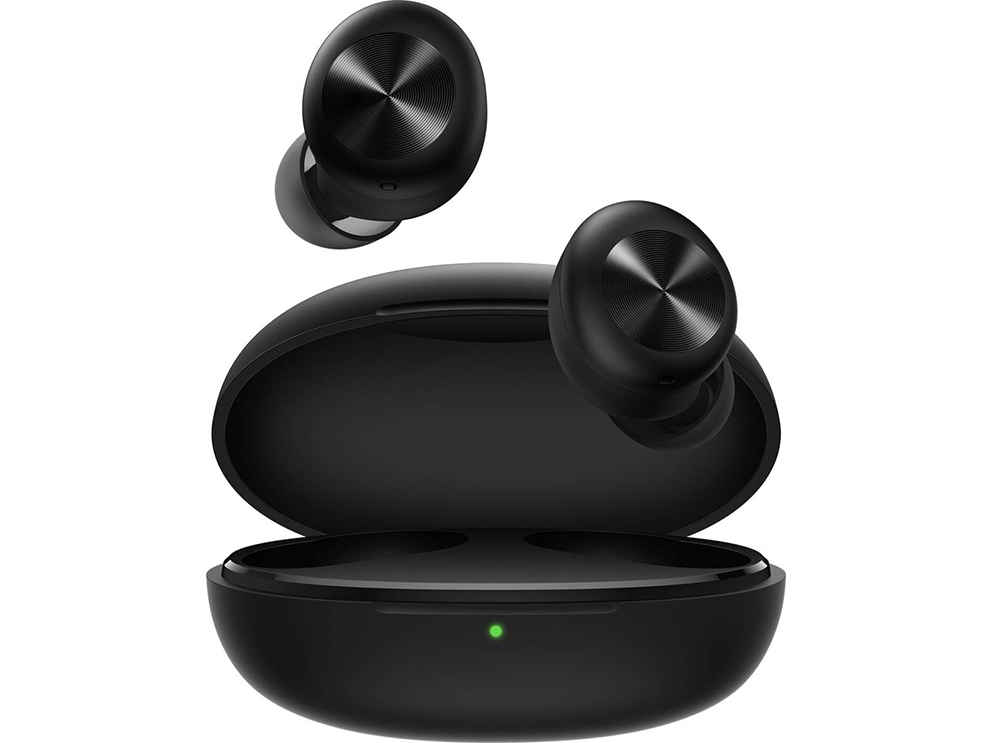 Digit - Can you elaborate on the technical expertise present in the DIZO team? Will there be collaborations with other brands to bolster the technical prowess of the products from DIZO?

Dizo - DIZO has its own R&D resources, manufacturing facilities and distribution channels that are independent of realme. Having said that, realme also helps us whenever necessary.
Being the first brand under realme TechLife ecosystem, the DIZO team enjoys the benefit of working along with realme experts at a global and local scale in order to bring the synergy out of our association with realme. Nonetheless, we have support from realme in three key aspects - Industrial Design, Supply Chain, AIoT experience that works perfectly with realme Link App.

In terms of collaboration with other brands, we have recently announced that our products are going to be available on Flipkart. We have just begun our journey, there will be more collaboration work and exciting products that will be announced in the future.

Digit - What demographic of the Indian audience is DIZO looking at catering to? Or will the company provide a spectrum of products for different demographics, and how?

Dizo - DIZO is a brand for everyone. DIZO's focus will remain on providing the latest and most innovative AIoT products that meet the aspirational needs of a young India who seek high quality, trendy designs and products that make their lives easier and better.

All our innovations stem from our intent to meet the varied needs of different consumers. We aim to break the clutter and offer a discerning young generation of tech enthusiasts with differentiated technology that is aligned to their needs, complements their individuality, empowers them, and becomes an extension of their personality. The idea is to understand consumers and their diverse needs, both globally and locally and then provide an array of solutions – that are high on innovation and premiumness, and yet are competitive in price is the sweet spot we want to reach.

There is a huge portfolio of products being planned across varied categories that include smart entertainment, smart home, smart care and accessories.

Digit - How do the first two audio products from DIZO stand out in the budget audio segment?

Dizo - We have received an overwhelming response for both our recently launched products in the audio wearables segment, the DIZO GoPods D and DIZO Wireless.

DIZO GoPods D became the highest rated TWS earbuds in 1K-2K category. The product sold 2,300 units in just five minutes of its first-ever sale and both the colour variants - Black and White got sold out within few hours of its availability. The DIZO Wireless also became highest rated neckband in 1K-2K category and the best seller in the category.

As a new brand, we want to constantly delight our consumers by giving them the best deals and offers from time to time. It is also our way to remain engaged with our followers in new and innovative ways. For the coming times, there is a lot coming up!
Scan the QR code to read on your phone